The rabbit trap should be sited where rabbit damage is occurring, Rabbit Trap should always be sited as soon as damage is spotted. Set your rabbit trap NOW ! Don't wait until half your crop has been eaten by the rabbits.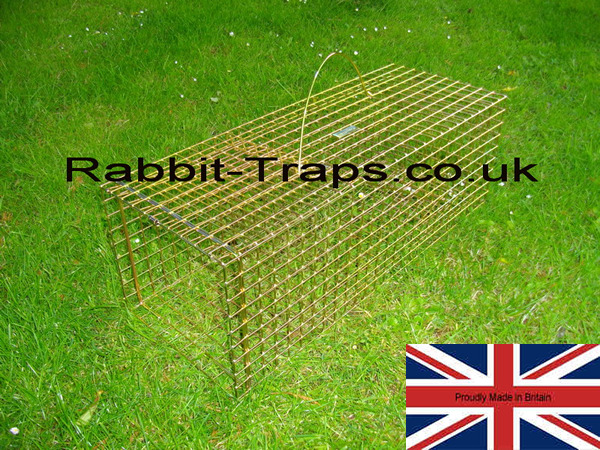 Standard Rabbit Trap
On grass fields or cereals this will usually start along the ditch cop, headlands or directly opposite burrows,other sources of food should be eliminated wherever possible.
Ideally The Rabbit Trap, should be set out approximately 10 feet apart, in a parallel line of traps about 10 feet out from their cover, hedgerow, ditch cop etc. The rabbit trap can also be sited in open fields where rabbits have been observed feeding recently.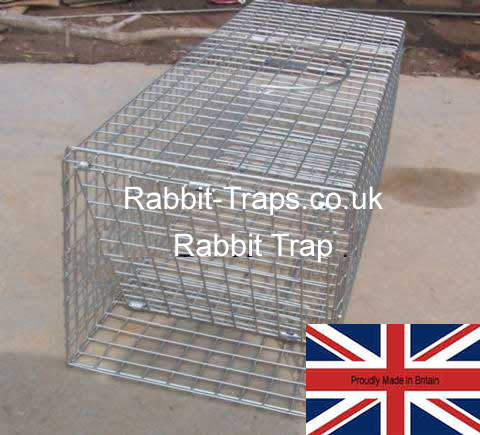 Want more than one rabbit trap, we have a money saving offer on packs of Four Rabbit Traps
Check the number of rabbits to gauge how many rabbit traps to purchase.
As rule of thumb the size of the rabbit population can be easily obtained by counting rabbits at the site of damage, during the daytime in heavily infested areas or at night, using a spotlight. Where feasible, the number
of rabbit traps used should be one half of the total number of rabbits counted. In glasshouses and allotments where only a few rabbits can cause considerable damage, a minimum of 6 rabbit traps should be used.